Axiom Mission 1, the first private astronaut mission to the International Space Station, lifted off from NASA Kennedy at 11:17 am (15:17 UTC) on Friday, April 8. Ax-1's four-member crew, led by former NASA astronaut Michael López-Algeria, will spend just over a week on the ISS, running scientific studies ranging from stem cell research to self-assembling space habitats; American entrepreneur and non-profit activist investor Larry Connor; Canadian investor and philanthropist Mark Pathy; and Israeli impact investor and philanthropist Eytan Stibbl. Ax-1 will also take time for student outreach and various commercial activities. Taking part in in the mission, dubbed Ax-1, will taxi to International Space Station via SpaceX vehicle for the 10-days trip.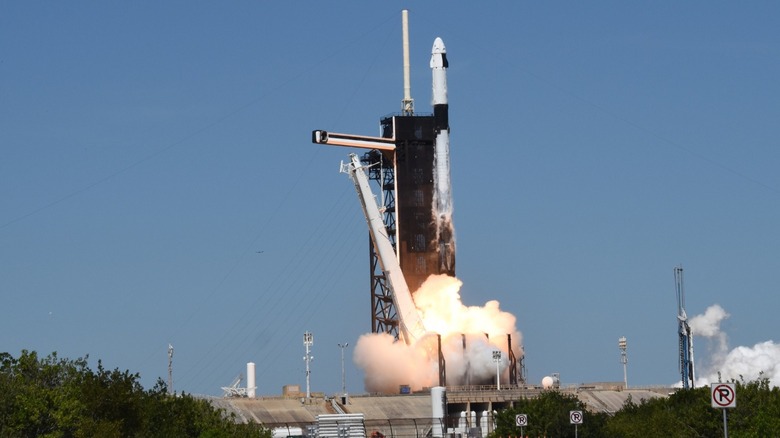 As spacecraft move forward with NASA Artemis to explore the Moon and Mars, NASA are working with the commericial partners (like axiom space) to open humanity's access to low-Earth orbit, bringing more people, more science, and more oppurtunities to outerspace. NASA recently signed agreements with three companies to develop designs for new space stations, akey step in our ongoing work to create a robust ecosystem of destinations for future space travelers.
Currently travelling through space in SpaceX's Dragon Endeavour spacecraft, Ax-1 is schedules to dock with the International Space Station at about 7:45 am (11:45 UTC) on Saturday, April 9.